Say goodbye to your drawer full of dusty, low quality travel adapters.
Finally an adapter that's so compact, there'll be no need to unpack it in the first place.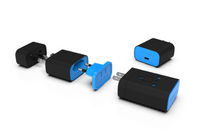 Meet the nomadplug
Modular, compact, functional and powerful. The nomadplug meets your every tech charging need.
The nomadplug is the perfect single solution to your tech charging ecosystem. Now you really can plug in anywhere.
Works in all 195 countries
Safe for use in all countries around the world. 
Configure the nomadplug to any country you visit.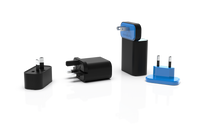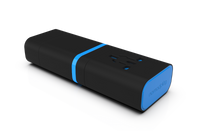 Modular and compact
Lightweight, compact, stylish and durable - means it lives in your bag.
Modules lock into place with rare earth magnets.
Fast Charging
PD - Power Delivery fast charging capability.
Charge your iPhone, iPad, Android or even your Laptop (Depending on the model)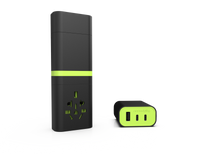 When style meets function
The nomadplug was created for the design conscious user. The superior materials and trendy color options offer a premium look and feel.
With your nomadplug, being able to stay connected and charge your devices on the go, has never looked so good.